CV Distribution & Writing Services:
for United Arab Emirates, UK, USA, Canada. Get Job in a few days
100% Job oriented .. more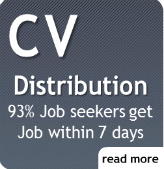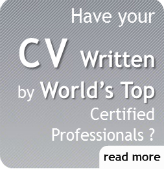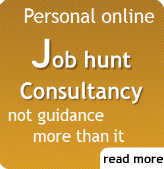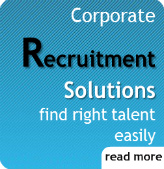 Online Job Hunting Workshop
Browse job ads
Posted date
Job Title
Company
Location
CV Distribution & LinkedIn Profile Writing Service
Are you completely frustrated applying for several jobs in Dubai, Sharjah and Abu Dhabi? (Or RAK, UMQ, KSA, Germany?) Are you waiting for that phone call? expecting in return of the job applications you applied for jobs in UAE, KSA or Germany? Are you even aware of what information should be there on your Cover letter and CV in order to get shortlisted? For the ones who have a common NO as answers to the above questions, professional CV Distribution and writing services from CV Warehouse would come to the rescue.
We are a Creative Team of CV Writing in Dubai & Abu Dhabi
With us, you get the flexibility of creating interview-winning resumes for Dubai careers, Abu Dhabi and rest of the UAE while sitting in your home. Our certified and professional writers have the ability to carry out resume writing and Resume distribution services in the most perfect manner. They can write resumes according to the career target of the clients. We work with the objective of helping job seekers get their dream jobs in Dubai and UAE, KSA, Germany without having to go through any hassle.
As professional service providers in the field of CV Writing in Dubai, we bring you several years of skilled experience in the market demands of UAE. Our team has the knowledge and the experience needed for bringing the best in you and your resume. We will draft your resume so professionally and exceptionally well that it will leave an everlasting impression on the interviewee.
Exclusive Features of Our Resume Distribution
Companies get several resumes or CVs for available job positions. But only very few applications get shortlisted for further interviews. The shortlisting is generally done based on the resume of the applicant. Professionals who short list CVs generally devote just 30 seconds to one CV. This means you have just 30 seconds to impress the person with your CV. If you really want your interviewee to look at your CV longer, you must make it a point to get it written from us. (Because only Professionals can do this for you)
We are well aware of Interview Preparation, endeavors of applicants and thus we create CVs that make an instant impact. Our CVs convey your potentials, essence and competence. They grab the attention of prospective employers through their visual appeal, presentation and conciseness. They will offer a quick summary of your career advancement and achievements over the years.We have a clear understanding of the difference of the scope of an experienced individual resume and that of a beginner. We create CVs that have their focus on the strategic potentials and business acumen of an individual. Our CVs document the way your presence can prove to be valuable for the company corporate success.
Perfect Interview Preparation Questions, Dubai Careers, Jobs in Abu Dhabi, UAE(With CV Distribution)
We will not only help you send your CVs directly to targeted employers or recruiters by way of our top quality CV distribution services but we also give training how to win in interview. This way we help in increasing your scopes of being perfectly matched with a job suited to you. We are also into providing Job Search Training and LinkedIn profile writing service. We will even prepare you for different Interview questions provided you work as per our advice.Give your dreams strong and everlasting wings by going for the CV writing and distribution services of CV Warehouse.
Email Us: info@cv-warehouse.com