MAGICAL Cover Letter
Get Magical Cover Letter from CV warehouse Attention Gaining Ingredients.

CV warehouse expert put amazing AGI's(Attention Gaining Ingredients) in your Cover Letter which will bring you interview calls. If you are not willing to take professional written cover letter service, simply you do not know its power, read this till end & will show you. Do you think a well-dressed, groomed, well mannered, girl or boy to whom a professional makeup artist make ready after years of his experience will more attractive than a normal boy or girl?
Ok lets come to the point of Attention Gaining Ingredients are the items that will bring charm and structure your Cover Letter. When we put them together, you will have the MAGIC FORMULA in your Cover Letter!
I have seen, read, and thrown away hundreds of different Cover Letters over the years. After careful design and research, I have developed, hands down, the most powerful set of ingredients that we can insert into almost every possible type of Cover Letter.
Keep in mind, the only CV warehouse can make this mazing Cover Letter for you by putting AGI step-by-step in your Cover Letter, but first, here's a preview! There are total 7 AGI and one bonus AGI but here I will tell you about only two.
Click here to see example of(AGI 1- Instant Greeting)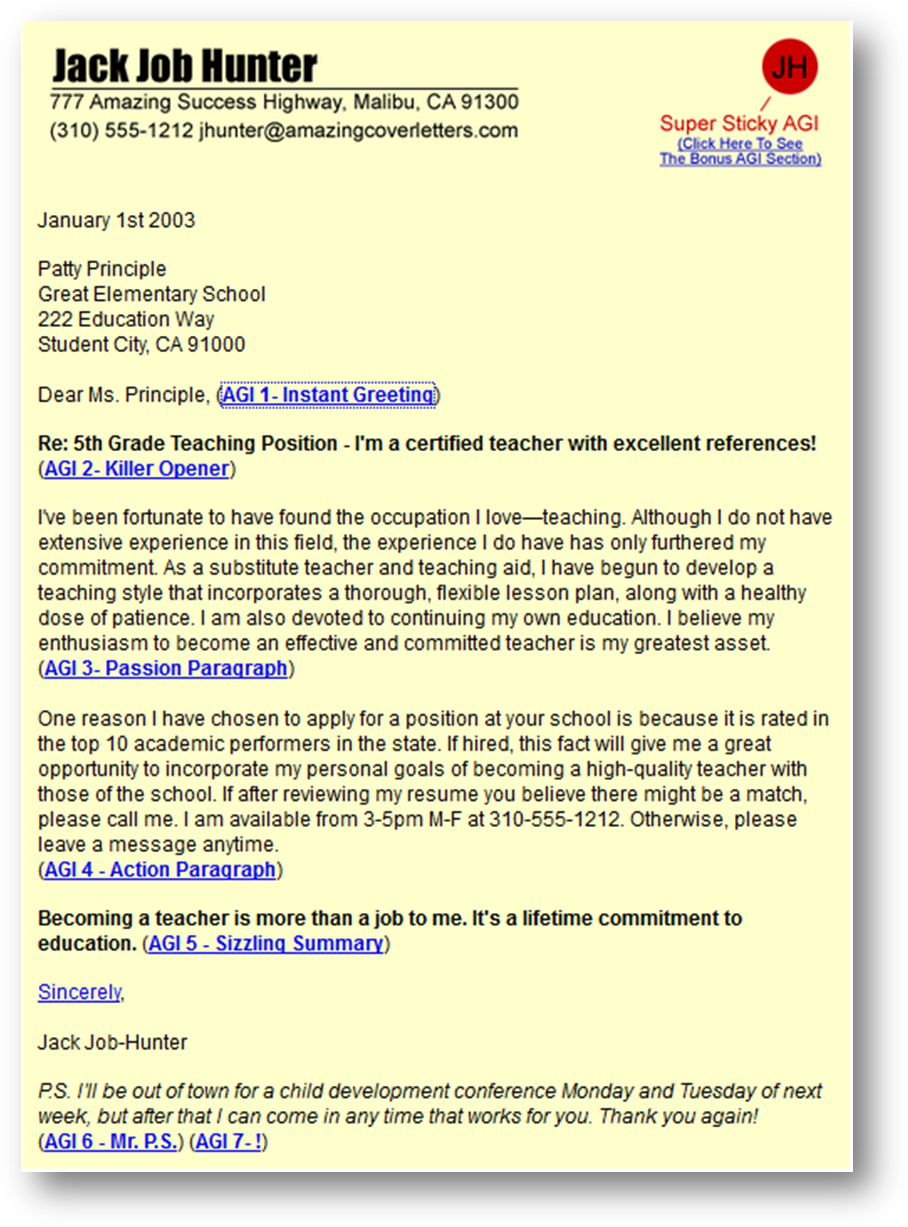 Click here to see example of(AGI 5 - Sizzling Sum-Up)
Now you should order for professional written cover letter so your letter can gain edge of all 7 attraction gaining ingredient.
Please online order or drop us an email info@cv-warehouse.com